Why Use ToxTracker® at Labstat?
Helps evaluate the genotoxic potential of tobacco/nicotine formulations prior to your large-scale production launch, improving risk assessment and helping save time.
Understand positive signals better so you can make the best decisions.
Mode of action information is valuable for regulatory applications.
Unlike other labs, Labstat can generate the sample and perform this assay in-house within an hour to maximize sample integrity and save time.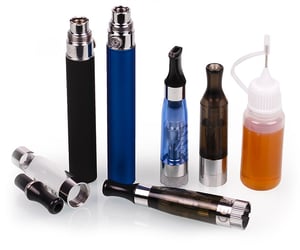 Get Better Risk Assessment
The World's Leading Analytical Testing Laboratory for Nicotine Product Testing
We provide manufacturers of tobacco and tobacco-related products with reliable, defensible data with industry-leading TAT to help you streamline product development and navigate industry regulations.
Laboratory Testing Services
Mycotoxins (Aflatoxins) LC/MS/MS method capable of quantifying the
Aflatoxins: B1, B2, G1, & G2 to the levels specified in USP <561>
Total Aerobic Microbial Count (TAMC)
Total Yeast and Mold Count (TYMC)
Enterobacterial Count (Bile-Tolerant Gram-Negative Bacteria)
USP <2021> and <2022>
Microbial suitability testing
qPCR (TPC, TYM, gram-negative bile tolerant, Escherichia coli,
Salmonella spp., Pseudomonas, Staphylococcus aureus) for flower and e-liquid
Bacterial Endotoxin testing with LER
Laboratory Testing Services
Beta-D-Glucan testing
In vitro Toxicology (Ames, MN, NRU, MLA, ToxTracker®)
Stability Testing
Flavourants
Dissolution
Propensity Testing
Particle Size
HPHC93
PMTA
Custom R&D Needs
Products We Test
Electronic cigarettes
E-liquids
Heat-not-burn
Shisha/Waterpipe
Modern oral
Cigarettes & cigars
Smokeless tobacco
Health Canada
Constituents
In vitro Toxicology
Mainstream Smoke
Sidestream Smoke
Don't see the test you need? Contact us today and we'll help you find a solution.

24/7 online access to your CoA

ISO 17025 accredited labs

Increased capacity compared to other labs

Robust Quality Control Program ensures accurate, high-quality results

Industry leading turnaround time

Flexible testing schedules
Ready to Start Your Test?